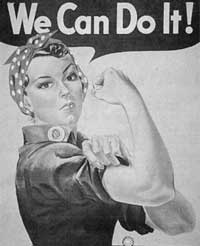 Ardan Scientific Programming, L.L.C. provides consulting services for business and industry. We create cost effective solutions using the Internet, database systems and automated data acquisition. We leverage technology to offer novel information and business services. We combine data with applications to produce new and useful products for the sciences, information services and visual arts. Custom websites and databases are our specialty. We are a full service company providing care to northern New Jersey, southern New York State and Pennsylvania.
We provide professional services for:
Website design, maintanence and support
Database design, maintanence and support
Computer sales, repairs and upgrades*
Data acquisition and control systems for research and industry
Ardan Scientific was founded on the assumption that the management of information and computer services is like legal advice, accounting and other bodies of knowledge in that it is not a do it yourself prospect. Smart business people who aren't computer hobbyists need to find high quality vendors of reliable computer software, hardware and support. They need to use these vendors as they use their other suppliers, as trusted partners. Ardan Scientific provides courteous, professional services.
Unlock the potential of your home or business computer with quality professional services from Ardan Scientific Programming, L.L.C.. We offer a range of computer services including web site design, database applications and industrial data acquisition and control systems. We have the experience and dedication to our customers to do the work quickly and effectively. We can help you create a web site to market your product or service, use databases to collect and organize business information, automate data acquisition for industrial process control and nearly anything else to make your computer work for you.
* repairs and upgrades in the northern New Jersey area only
Discount Computer Sales